65,000 Thalys tickets at low prices
November 6, 2018
To seize until November 25, several tens of thousands of low-cost seats aboard the red high-speed train for a trip to Belgium, Germany or the Netherlands.
Tuesday, November 6 at 9 am, Thalys will put online 65,000 cheap tickets for Belgium, Holland and Germany, respectively, for each of these countries, 35,000, 20,000 and 10,000 seats in both directions. These tickets must be reserved on thalys.com before November 25 at midnight and to be used between December 17, 2018 and February 24, 2019.
Rates valid only in standard class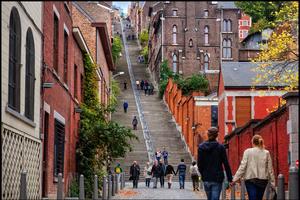 First come, first served as much as French, Belgian, German and Dutch travelers will have to share the cake. Nevertheless, this contingent of low-priced places is one of the two most important places put on the market every year by the red train, one in the middle of winter, the other in the height of summer. The rest of the time, in fact, occasional promotions do not exceed 10.000 places.
Prices are € 25 per trip (against € 29 at best usually) to Belgium and € 30 to Germany (instead of € 35). For the Netherlands, however, no economy but a larger capacity, 20,000 seats, at the already established call price of € 35. Valid in standard class only and in both directions therefore, these rates are unique, whatever the terminus chosen.
These tickets are available for discounts at major museums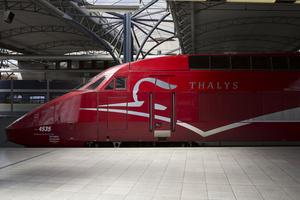 With the exception of Schiphol Airport, the stop just before Amsterdam, all destinations from Paris Nord are concerned. For the record: the Belgian cities of Brussels (1h22 trip), Antwerp (2h02) and Liège (2h14); the Dutch Rotterdam (2:40) and Amsterdam (3:15). And the German Aachen (2h35), Cologne (3h15), Düsseldorf (3h40), Duisburg (3h53), Essen (4h06) and Dortmund (4h40).
Finally, like all low cost tickets, these are non-modifiable and non-refundable. But like all Thalys tickets, they entitle you, upon presentation of the ticket, to reductions in the main museums (summary on the website, heading "destinations" then "your benefits"). The opportunity to also be an exhibition at lower cost. Examples: 7.5 € admission (instead of 11 €) for the Ludvig Museum (contemporary art) of Cologne or 20 € (instead of 23 €) entrance to the famous Van Gogh Museum in Amsterdam.
Source
LeFigaroSource link
Please follow and like us: