Airbnb May Decide to Remove Flights Offering
April 28, 2018
Airbnb providing homesharing services , boutique hotel deals, experiences, and dining reservations, and in 2016 they launched the idea of launching flights as it attempts to become a super brand in travel.
But their launching fligh interest on this idea is get lost quickly.  Jeroen Merchers declared that "flights are not high on the radar right now." at Berlin speech last week.
When Airbnb CFO Laurence Tosi was sent out of company recent days, there are humors that he and CEO Brian Chesky had argue on the company's vision for launching flights and trips, which became known as Airbnb Experiences. So the subject argued on is now produced a strategy to remove flight offers from Airbnb after Laurence tosi left the company.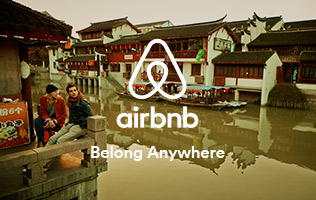 Please follow and like us: