An airline asks its passengers to pay for the repair to take off from Beijing
November 21, 2018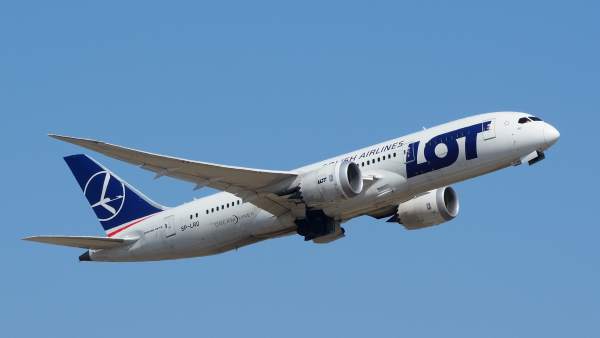 The Polish-flagged airline LOT asked passengers waiting at the Beijing airport to board a flight to Warsaw to pay for a repair the plane needed to take off, economic news portal Caixin reported.
According to this information, the event took place on the 12th, when a mechanic demanded to cash in order to repair the hydraulic pump of the airplane, which was damaged.
Finally, the employees of LOT collected between the passengers about 2,500 yuan (360 dollars, 315 euros) to repair the plane, a process that finally took ten hours.
LOT, however, returned the money to the passengers when they landed in Poland.
Caixin quoted Polish media as collecting statements from airline spokesman Adrian Kubicki, who blamed the LOT representative in Beijing, saying he "should have brought cash and a credit card."
LOT flies three times a week from Warsaw to Beijing, where it uses a Boeing 787 Dreamliner, one of the most modern aircraft in service on major airlines.
On its website, the company promises a flight in "luxurious conditions and with a friendly atmosphere", to which it adds: "Our crew, of the best category, will guarantee your comfort from the first minute to the last"
Source:
20MINUTOSSource link
Please follow and like us: