Antalya's 20 per cent tourism income comes from the sea activities
October 12, 2018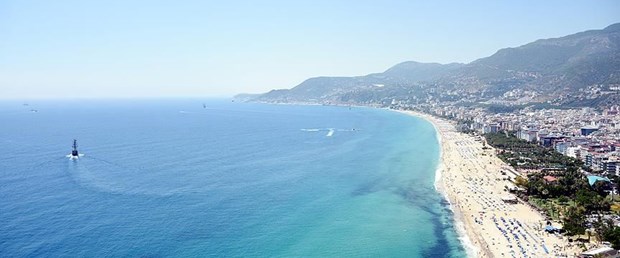 Chamber of Shipping Antalya Branch President Cüneyt Koşu, In his written statement, Turkey's tourism a significant portion of revenues sea ​​tourism –reported.
Diving tourism Pointing out that the naval tourism sector is an indispensable element of the Running, found in the following evaluations:
"We are the pioneers of diving tourism in Antalya. We have the opportunity to show the beauty of the underwater sports to our domestic and foreign guests who come to Antalya with over 70 underwater sports operations. The importance of added value in tourism is getting more and more every day.
"ANTALYA HAS A VERY LARGE INFRASTRUCTURE IN DIVING TOURISM"
Germany, every year, about 4 million people in the holiday focused only diving dive, emphasizing the situation in the high-income group countries in the world, he said.
Pointing out that Maldives, Pacific, Mexico, Spain beaches and Egypt are preferred for diving, "Our country and especially Antalya have a great infrastructure in diving tourism. First of all we are Antalya, tourism destination. Transportation, accommodation and tourism sub In addition to dive, Antalya is one of the sea transportation channels with its very close history, wrecks with the history of these wrecks, as well as many beautiful caves, very special fauna and flora. is underwater paradise "found in the description.
"20 percent of the sea is earned from tourism"
Stating that one of the indispensable elements of the tourism sector is sea tourism, dalış About 20% of Antalya's annual tourism income is earned from sea tourism. Deniz Marinas, cruise tourism, water sports, diving tourism, blue cruise, yachts, day tour tour boats. the value added on the very added value, "he said.
Please follow and like us: