Beauty of autumn in the forest of Longoz Kirklareli Turkey
November 3, 2018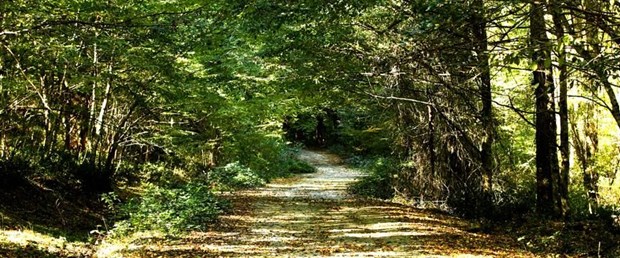 Turkey, Kırklareli and the largest swamp forests consisting of predominantly European beech and oak trees is experiencing the beauty of autumn.
Approximately 2 thousand 511 acres of land in the town of İgneada Demirköy, 4 lakes, natural beauties, hiking trails and animal populations attracted attention with the population of the forest, in autumn began to take the different shades of yellow and brown.
In summer, it is possible to see the different colors of autumn in the forests that host the guests with their flowers and the greenery of the nature.
544 varieties of plants, 46 species of live, 25 species of reptiles, 50 species of mammals, 30 kinds of freshwater fish, 20 species of sea fish, 219 bird species of longoz forests, many photo enthusiasts are welcoming.
In addition to the forests and pathways, the yellow leaves of the trees poured into the creeks and the green tones of the trees are preserved in every season, and the scenery is not enough.
The forests of Demirköy 20, Kırklareli 100, Edirne 165, Istanbul 250 km away from the longoz forests, sea and nature tourism, offering a combination of green and blue is a natural wonder where the world is among the rare places.
Source NTV
Source link
Please follow and like us: