Cape Verde (Cabo Verde)
February 18, 2018
Cape Verde Country is group of Islands where located at Atlantic Ocean in West Africa.  Cape Verde is part of the region of Islands united that known as Macaronesia. Cape Verde has the most stable democracy in Africa when we consider the close distance countries and life standards are higher than most African nations. Even they have limited natural resources and isolated from African continental countries as an island they succeed. Ok, we may say the natural resources is not bringing wellness for the nations in Africa.  Cape Verde Islands are away from 500 km from the west coast of Africa.
https://www.youtube.com/watch?v=tBLGh_df0XA
Video by QCPTV.com
Cape Verde (pop. 506,000) is located 500 km from the west coast of Africa. The once uninhabited islands were discovered and colonized by the Portuguese in the 15th century; they subsequently became a trading center for African slaves and later an important coaling and re-supply stop for whaling and transatlantic shipping. Independence was achieved in 1975. Capre Verde has independence day at 5th of July
Video by Dronebook (YouYube)
Most Cape Verdeans have both African and Portuguese originated.
Cape Verde has temperate, with a warm, dry summer weather. IN the greater Sahel region of Africa precipitation is meager and falls between the months of June to February, peaking in September.
Some islands has no rain, these are Sal, Boa Vista and Maio. Santiago, Fogo and Santo Antao are having most rains.
Regions and Cities

Cape Verde has 10 main islands and about 8 islets. The main islands are (clockwise from northwest):
Santa Luzia
Santa Luzia is uninhabited but can be visited as a day trip from São Vicente.
São Nicolau
Rural mountainous island based on agriculture. A quiet and relaxed get away.
Sal
Is great for swimming at beaches, water sports and resorts aplenty.
Boa Vista
Has absolutaly nicer beaches. Great scuba diving
Maio
There are a lot of good beaches.
Santiago Island
The first island located in Cape Verde. It holds the current capital Praia, the original capital Cidade Velha, and the bulk of the nation's population.
Fogo
A spectacular volcano island which erupted as recently as November 2014.
Brava A small island only accessible by boat and is a great place to get away from it all.
There are 24 cities in Cape Verde.
Praia – the capital, on Santiago Island
Video by @Malcom Shakur Garvey (Youtube)
Mindelo – port city on São Vicente, probably the country's liveliest
Video by @Tozy Boy (Youtube)
Video by @diariesof (Youtube)
Cidade Velha (Ribeira Grande) – A historic town on Santiago
Video by Language Tsar  (Youtube)
Espargos is the capital of Sal where the airport is and Santa Maria is the main tourist area at the south of the island
Video by @Yanco57 (Youtube)
Assomada is the seat of municipality of Santa Catarina on Santiago
Video by carlos cardoso - Charles de Delfzijl (Youtube)
Santa Maria – former administrative capital and the most populous city on Sal
Video by @martijnMC (Youtube)
Sao Filipe – historic town on Fogo
Visas
If you are arriving from a country with a Cape Verde embassy, you are required to purchase a visa in advance (though visitors from countries with an embassy seem to be allowed to purchase the visa in the airport). Otherwise, a visa can be purchased on arrival. The visa costs 25€. It is recommended that you carry exact change with you to purchase the visa.
The Cape Verde Bureau (Cape Verde Consul) in Liverpool, England provides travel visas for travellers from the UK and Ireland.
Cape Verde has an embassy in Lisbon, Portugal.
Cape Verde has an embassy in Brussels, Belgium.
Cape Verde has an embassy in Geneva, Switzerland.
Cape Verde has a consulate in Rotterdam, The Netherlands.
Cape Verde has an embassy in Washington, D.C., USA
Cape Verde has a consulate in Quincy, MA, USA
Cape Verde has a consulate in Moscow, Russia.
Cape Verde has an embassy in Brasília, Brazil.
Cape Verde has a consulate in Vienna, Austria.
Cape Verde has an embassy in New Delhi India : 6/24 shanti niketan, new delhi
By plane
Cape Verde has international airports on the islands of Sal, Santiago, Boa Vista and São Vicente. Connections to Europe, Africa, and the Americas.
Not all the connections are visible to travel booking websites, it is usually worth checking with a travel agent.
From Europe
There are regular flights from Amsterdam, Lisbon (daily), Madrid, Milan, Munich, and Oporto operated by TACV.
Transavia flies twice a week from Amsterdam to the island of Sal. Plus there are flights from Paris (ORLY Sud) to Sal and Boa Vista .
TAP Portugal  flies from Lisbon.
Jetairfly has cheap flights from Brussels to Sal and Boa Vista.
TUIfly  has cheap flights from various German cities and Basel to Sal and Boa Vista.
Binter Canarias  flies twice a week, for as low as 100€, to Praia from Gran Canaria, Spain.
There are several options to fly from the UK. London, Manchester and Birmingham all have non-stop flights to Cape Verde with TUI .
From the Americas
There are regular flights from Boston (weekly), Fortaleza (Brazil) (weekly).
Starting in June 2015 TACV will offer two weekly flights from Providence (PVD) on a 757 (210 seat) aircraft to the city of Praia (RAI) on the island of Santiago on Tuesdays and Fridays through June 30th. A third weekly flight on Wednesdays will be added during the peak travel season of July through early September.
From Africa
West Africa is also serviced by the oldest functioning and leading regional airline TACV Cabo Verde Airlines.
Royal Air Maroc fly from Casablanca.
By boat
There are only infrequent, expensive connections to the mainland.
Activities
Game fishing
Kite surfing
Jetskiing and other water sports
Canyoning in Santo Antao
Hiking on Fogo:
Shopping
famous Coffee of Fogo
Wine from Cha das Caldeiras/Fogo
Grogue (local term for rum)
Cans of local tuna
Currency
The official currency of Cape Verde is the escudo, abbreviated CVE and indicated with a cifrão (a symbol similar to the dollar sign, but with two vertical strokes instead of one) after the amount. The currency is fixed against the euro at 110$ per euro.
In the resort islands of Sal and Boa Vista, euros are commonly accepted, although you might receive change in escudos.
Money can be changed from all major currencies at the international airports at Sal and Praia. Bank branches at larger towns will also change money. Larger towns also have ATMs that will take Visa, MasterCard and Maestro.
High end hotels will accept credit cards. Other hotels will expect cash although many mid-range ones will accept euros at a reasonably exchange rate (slightly worse than the banks). For everything else, expect to pay in escudos.
Since most goods are imported, the cost of living is moderate to high. On the island resorts of Boa Vista and Sal, the cost of living oftentimes can be compared to their Caribbean counterparts. The island of Santiago is reasonably the least expensive.
Where to Eat
Cape Verde has fantastic fresh seafood. Tuna is common, as is Wahoo – a white fleshed fish with similar texture.
Lagostada – a lobster dish
Cachupa – the national dish made with maize and potato. Fish or chicken commonly added for flavor.
Tosta mista – common toasted ham and cheese sandwich.
European food is common on all the islands. Italian is especially popular on Sal. Vegetarians can ask for omelets or salads.
Drink
Beer: Strela is a Cape Verdean beer, produced by the Sociedade Cabo-verdiana de Cerveja e Refrigerantes (SCCR).
Grogue, also known as grogu or grogo (derived from English grog), is a Cape Verdean alcoholic beverage, an aguardente made from sugarcane. Its production is fundamentally artisanal.
Ponche is a Cape Verdean cocktail which includes grogue, lime and molasses.
Caipirinha, from the Portuguese caipira for hillbilly, is a cocktail popular throughout the former Portuguese colonies. Made with cachaça (white lightning), sugar and lime. Specifically with cachaça, the alcohol results from the fermentation of sugarcane juice that is afterwards distilled
You can easily find international beers and other drinks, including some from Portugal.
Local wine from Fogo: Chã (red, white, rosé), Saudade, Manecom
Bottled water, most of the islanders drink desalinated water, for those who have a hard time adjusting to this bottled water is available. Please recycle.
Accomodation
There are plenty of hotels and guest houses throughout the archipelago. Though the largest hotels are based on the islands of Sal (Riu Funana and Garopa hotels–1000 rooms combined), and Boa Vista (Riu Touareg–881 rooms).
In the last decade a number of private villa resorts have been developed across the Islands, most notably on Sal, however with the 2008 property crash now subsiding a number of new private villas, townhouses and apartments in luxury resort communities have come onto the holiday rental market with many of the new resorts now on islands other than Sal. Cape Verde Private Holiday Rental Villas
Education
There are 10 universities including institutes in the country. The largest universities are: University of Cape Verde and Jean Piaget University of Cape Verde.
Business
The Cape Verdean economy is largely service-based, i.e., most Cape Verdeans work in industries, hospitals, transportation and tourism related activities.
Healty
In the resorts, the tap water is usually desalinated and safe to drink. In other areas, bottled water is cheap and commonly available.
Porto Novo-Ribeira Grande Road
Rue Banana
Historic Walking Areas
Paroquia de Nossa Senhora das Dores
Fortaleza Real de San Felipe
Points of Interest & Landmarks
Konzentrationslager Colonia Penal de Tarrafal
Paroquia de Nossa Senhora das Dores
Igreja Nossa Senhora do Rosario
Igreja Nossa Senhora da Graca
Igreja Nossa Senhora da Conceicao sao filipe
Sacred & Religious Sites
Convento de Sao Francisco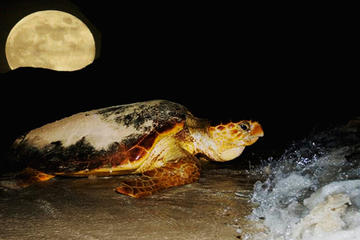 Turtle Walk from Santa Maria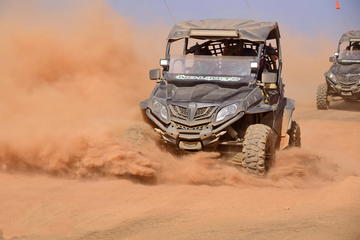 Half-Day Buggy Island Adventure from…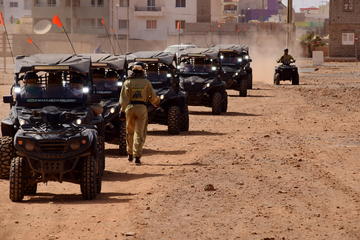 Half-Day Buggy Desert Adventure from…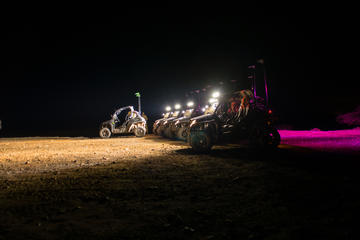 Buggy Night Adventure from Santa Maria
https://tripadvisor.com
https://Youtube.com
Please follow and like us: