Colorful autumn journey with a cable car to Uludağ
October 20, 2018
From Bursa city with Cable Car Journey to the Uludag peak. Sounds great! One of the longest lines in the world with one rope and Bursa from Uludag providing alternative transportation to cable car journey, autumn, the color of the passengers to offer.
Uludag Turkey's most important centers of ski and winter tourism, visitors who are accustomed to a white-tablecloth, yellow cable car today and able to travel between the different shades of green.
Passengers from the main station in Teferrüç neighborhood of Uludag, with a thousand 231 meters Kadıyayla, thousand 635 meters altitude Sarıalan and 810 meters altitude Kurbağakaya (Hotels region) transports the cable car, along the route of the domestic and foreign visitors to high-cruising journey today is calling.
Summer season, the vast majority of the winter tourists with the intense interest of the tourists formed by covering the cable car, autumn enthusiasts, beech, chestnut, hornbeam, oak and elm trees such as yellow leaves and pine and fir coniferous species such as the green tones of the colors of a tour of the tweet.
Visitors can enjoy the nature by landing at Sarıalan Station for picnics after the trip.
COLORED JOURNEY FOR 22 MINUTES
Bursa Teleferik Inc. Agency Responsible Candemir Filizkıran, said in a statement, 20 people every 20 seconds they move to Uludag said.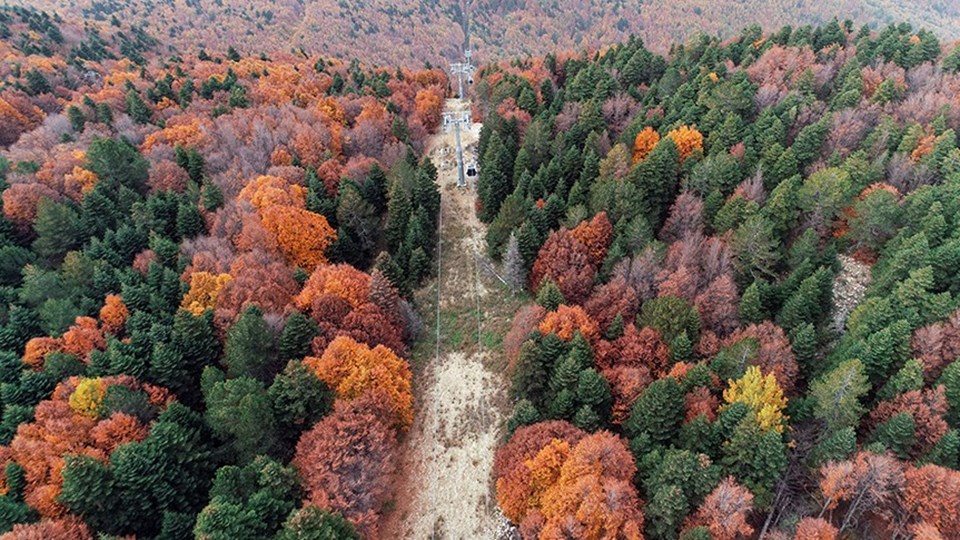 Filizkiran, 8-person glass cabins provide 360-degree visibility and increased the pleasure of looking, emphasizing the following:
"The ropeway was renewed in 2014. We have a young facility with a comfortable transportation system and we have a good service. We have 3 servicers per minute and each wagon holds 8 people. From the main station in Teferrüç neighborhood, a thousand 231 meters on the ridges of Uludağ, Kadıyayla, from there to 635 meters Sarıalan and thousand 810 meters altitude Kurbağakaya locations, so we take the hotel to the region in 22 minutes "
"THE NEXT BEAUTY OF ULUDAĞ"
Filizkıran stated that the leaves began to turn yellow as of October and it was possible to find every tone between yellow and green along the ropeway route, said: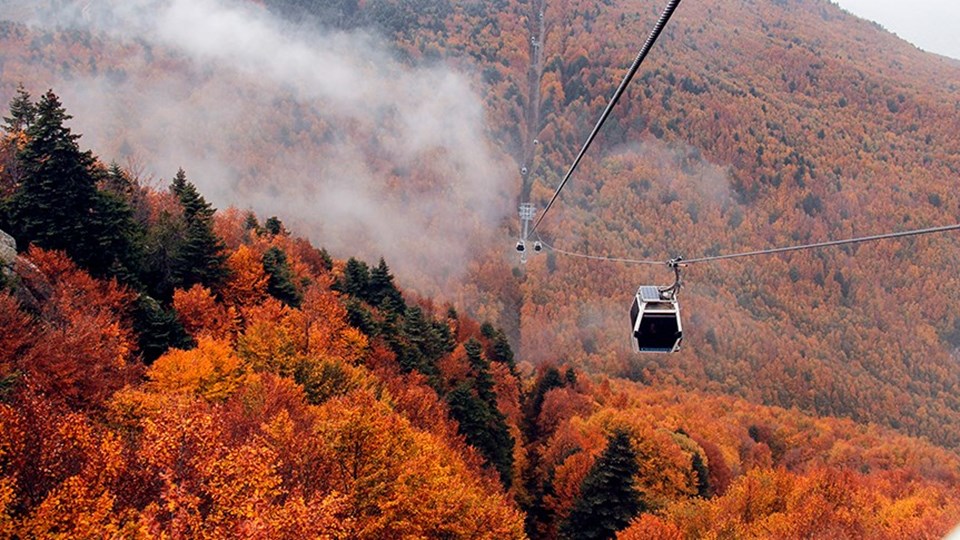 "Summer is so much going season Arabs flow. Middle East and Far prefers East from tourists here. It regions prefer this place because it is not such goodies. Turkey is a great blessing for them. Autumn transition period"
Although the number of passengers is low interest in the cable car indicating that Filizkıran, "Uludag autumn beauty is another. The color of the green as a thousand varieties, the color of the leaves are yellow too. Red, yellow, a few colors of the yellow, the natural beauty of the natural variety is experienced in autumn. images of foreign and domestic tourists who do not want to miss the journey with the cable car are invited to the journey "transferred information.
Please follow and like us: