Guest beds: Golden Tulip of Strasbourg
December 12, 2018
BEDS OF INITIATED – Head to Strasbourg where a new four-star hotel opened a few days ago, the Golden Tulip, a pretty flower of the Alsatian hospitality that has just bloomed in the middle of winter.
We enter as in a garden. Literally as well as figuratively. The Golden Tulip of Strasbourg, which is located in the Les Halles district, not the most fun of the city but close to the station, is drowned in the greenery. Do not expect a large park, the narrative of the architect in charge of decoration, Éric Lafougère – the aptly named – is more subtle than that. Walls of artificial plants occupy the lobby, the ultracosy bar that extends it and the adjoining restaurant. Green and beautifully colored carpets cover the floor of the corridors like a carpet of greenery.
Sometimes, it's like a painting by Paul Klee. A garden through a glass corridor connects two buildings on courtyard where are divided 120 rooms including four suites. Ours (No. 657) occupies the sixth and last floor, has an open terrace on the railroad in the distance, as an invitation to travel: a vinyl wallpaper occupies a section of the wall, above the head of bed, in a flowery pattern strongly inspired by Art Deco. Blond wood, armchairs in a wool velvet, old gold and iridescent blue, sun-shaped mirror, heavy dark curtains …
"Responding to an urban environment through a plant environment"
Éric Lafougère is the first hotel, here performs a coup de maître for which we have a crush. The owner of the hotel, at the head of a construction company, Jesse Barda, which is also the first incursion in the sector, wanted by this achievement "respond to an urban environment by a plant environment." The set works well with, in the basement, a nugget size. The beautiful swimming pool with counter-current swimming, whose tropical blue glows under a good lighting. A tiled steam room and Physiotherm cabins, a kind of infrared sauna, make this well-being space unattractive.
We also liked the organic signature of the establishment with special attention given to local products. In the minibar (offered) of the room, a regional ersatz Coca-Cola, Elsass Cola and breakfast "Moi Moche et Bon" juices, iconic products of the young Alsatian economy.
Let's go? 9, rue des Magasins. Tel .: 03.88.10.10.47; www.goldentulip.com
At what price? From € 90 to € 350 excluding suite.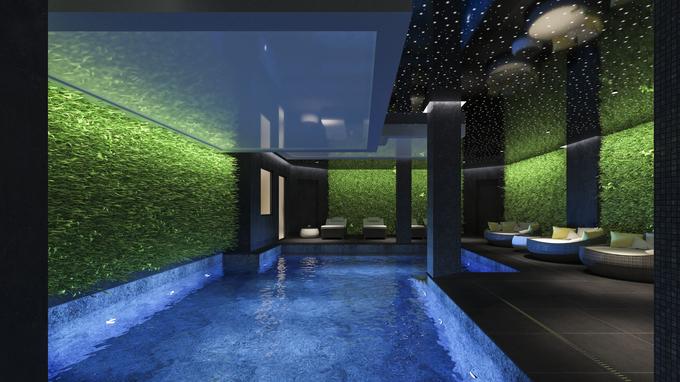 Source: LeFigaro Source link
Please follow and like us: