Hidden in the autumn in Karagol
October 22, 2018
Karagöl in the Borcka district of Artvin
A colorful feast is taking place in Karagöl in the Borcka district of Artvin, where autumn begins to manifest itself.
Karagöl, 27 kilometers away from the town center, as a result of landslides like some other lakes in the region formed as a result of the closure of a small stream of land mass.
Karagöl, which is one of the indispensables of the nature and nature lovers with its unique nature covered with the surrounding valleys and forests, offers a postcard display to the visitors with the reflection of the green in the summer and the trees in the autumn with dozens of yellow, orange and red tones.
Artvin Karagol is fascinating for nature lovers
Turkey's only biosphere reserve area, which is located on the road to Camilia and has 368 hectares Borçka Karagöl Nature Park, takes on a different beauty in the fall.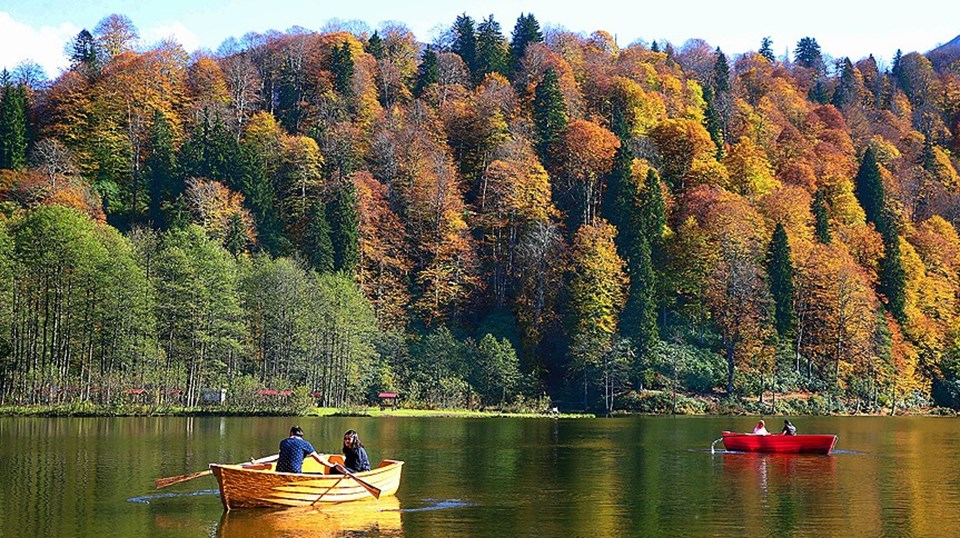 Karagöl has fascinated those who see the nature and fall of the autumn.
Many nature lovers and photographers from Artvin and the surrounding cities show great interest in the lake to see and photograph the beauties that Karagöl offers in the autumn.
Erdem from Istanbul with his wife, said in a statement, on the recommendation they received great pleasure from Karagöl said.
Eastern Black Sea for the holiday
Explaining that they are newly wed and they prefer the Eastern Black Sea for the holiday, "We encountered a place of natural beauty at such a high altitude. It was a nice gift for us with my wife on our honeymoon. There is a natural structure. I think it would be even better to arrive in the summer. " he said.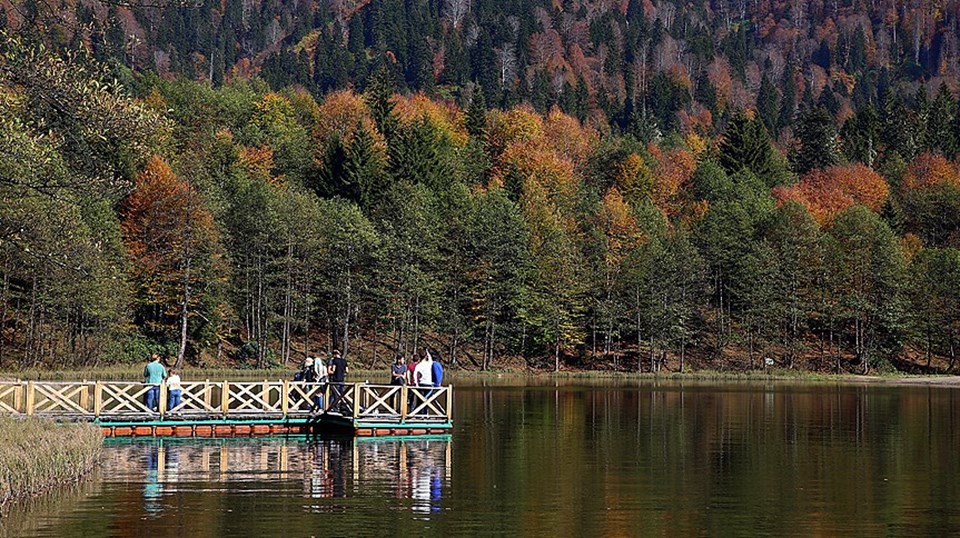 FIRST ADDRESS OF BRIDAL AND EXCAVATION CANDIDATES
Karagöl, which is preferred by couples in every season, is also indispensable in the autumn. Many bride and groom who come to take a wedding photo from the cities of Artvin and the surrounding area, take pictures at different angles and landscapes around the lake.
Hayri Yamak said that they came to Karagöl to have their wedding photos taken with Şeyma Kahya, her fiancé, who was to be married a month later.
Attracting that they want to take advantage of the magnificent view of the lake where each color takes place, Yamak said, "Karagöl has a different beauty, especially nowadays. Although our wedding was a month later, we behaved early not to lose this unique landscape." said.
Şeyma Kahya also pointed out that the bride and groom candidates came to take pictures of themselves. "The colors in autumn are extraordinary. That's why we preferred today especially. We treated early but were very pleased." used expressions.
Source
NTV – Source link
Please follow and like us: