ICAO's black list of airlines do not meet the safety criteria
January 14, 2020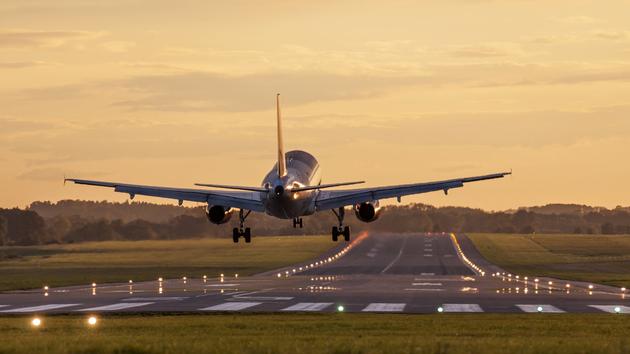 82605693/whitelook – stock.adobe.com
(ICAO) United Nations International Civil Aviation Organization published the list of not authorized to operate flights in the 28 Member States of the European Union due to do not meet the safety and maintenance criteria established.
The complete list
Asia
• Kyrgyzstan
Air Bishkek (formerly Eastok Avia)
Air Manas
Avia Traffic Company
Central Asian Aviation Services (Caas)
Heli sky
Air Kyrgyzstan
Manas Airways
S Group International (formerly S Group Aviation)
Sky Bishkek
Sky Kg Airlines
Sky Way Air
Tez Jet
Valor Air
• Nepal
Air Dynasty Heli. S.
Air Kasthamandap
Buddha Air
Fishtail Air
Goma Air
Himalaya Airlines
Makalu Air
Manang Air Pvt Ltd
Mountain helicopters
Muktinath Airlines
Nepal Airlines Corporation
Saurya Airlines
Shree Airlines
Simrik Air
Simrik Airlines
Sita Air
Tara Air
Yeti Airlines Domestic
• Afghanistan
Ariana Afghan Airlines
Kam Air
• North Korea
Air Koryo (only P-632 and P-633 type TU-204 aircraft are authorized to fly in Europe.)
" To read – A tourist trip to North Korea, why not?
Europe
• Moldova
Î.M "Valan Icc" Srl
Ca "Aim Air" Srl
Ca "Air Stork" Srl
Î M "Megaviation" Srl
Ca "Pecotox-Air" Srl
Ca "Terra Avia" Srl
Ca "Fly Pro" Srl
Middle East
• Iran
Iran Aseman Airlines
Iran Air (only D6-CAM 851336 is authorized to fly in Europe)
• Iraq
Iraqi Airways
South America
• Venezuela
Avior Airlines
• Suriname
Blue Wing Airlines
Africa
• Zimbabwe
Air Zimbabwe (Pvt) Ltd
• Djibouti
Daallo Airlines
• Sao Tome and Principe
Africa's Connection
Stp Airways
• Nigeria
Med-View Airline
• Sudan
Alfa Airlines Sd
Badr airlines
Blue Bird Aviation
Eldinder Aviation
Green Flag Aviation
Helejetic Air
Kata Air Transport
Kush Aviation Co.
Nova Airways
Sudan Airways Co.
Sun Air
Tarco Air
• Angola
Aerojet
Guicango
Air Jet
Bestflya Aircraft Management
Heliang
sjl
Sonair
• Democratic Republic of Congo
Air Fast Congo
Air Kasai
Air Katanga
Air Tropics
Blue Airlines
Blue sky
Busy Bee Congo
African Aviation Company (Caa)
Congo Airways
Dakota Sprl
Doren Air Congo
Gomair
Kin Avia
Korongo Airlines
Malu Aviation
Mango Airlines
Serve Air
Air Services
Swala Aviation
Transair Cargo Services
Will airlift
• Congo
Aero Service
Canadian Airways Congo
Emerald
Equaflight Services
Equajet
Equatorial Congo Airlines S.A.
Mistral Aviation
Trans Air Congo
• Eritrea
Eritrean Airlines
Nasair Eritrea
• Comoros
Air Service Comoros (only F100 and Boeing B747 aircraft are prohibited from flying in Europe)
• Equatorial Guinea
Ceiba Intercontinental
Cronos Airlines
• Sierra Leone
Air Rum, Ltd
Destiny Air Services, Ltd
Heavylift Cargo
Orange Air Sierra Leone Ltd
Paramount Airlines, Ltd
Seven Four Eight Air Services Ltd
Teebah Airways
• Libya
Afriqiyah Airways
Air Libya
Buraq Air
Ghadames Air Transport
Global Aviation And Services
Libyan Airlines
Petro air
• Liberia
All airlines registered in Liberia.
Please follow and like us: