Bus Lines from Istanbul's new airport to reach the Istanbul city center H2-H3-H4 Bus Stops
October 27, 2018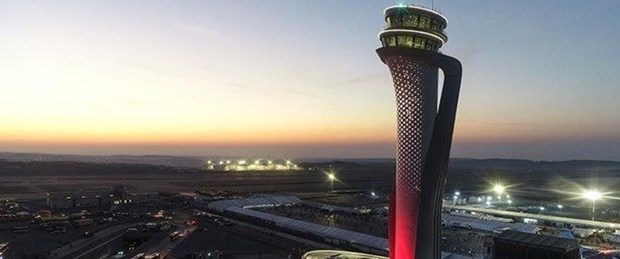 Metropolitan Bus Lines
Turkey – giant project Istanbul New Airport is now opened.  Bus Lines from Istanbul's new airport to reach the Istanbul city center is released by Istanbul Metropoloitan Transportation Authority. These Lines are H2-H3-and H4-IST1-IST2-IST9-IST17:  The details of the transportation to Istanbul's new airport, which will be officially opened on October 29th, has become apparent. According to this, the lines and bus stops and line numbers that will go to the airport of IETT were announced.
The H2 line between the New Airport and Mecidiyeköy will pass through Mecidiyeköy Metrobus, Caglayan, Nurtepe, Hasdal, Kemer Road, Forest Road, Coastal Safety and Ihsaniye Junction.
H3 New Airport-Halkali line will stop at Gümrük, 4th Cadde, Rumeliler, Ataturk Mahallesi, Demirciler Sitesi to reach the new airport.
H4 New Airport-Ataturk Airport line. This line has the shortest route and stops; This line will pass through Ataturk
HavaIST Lines
İST1 line The new Istanbul Airport-Yenikapı line will reach Yenikapı Bakırköy İDO (Istanbul Sea Lines), Kuleli, Başakşehir Metrokent and reach the New Airport respectively.
IST2 line The new Istanbul Airport – TUYAP line will reach the New Airport by passing through TÜYAP, Cumhuriyet District, Bahçeşehir Center.
IST7 line Kozyatagi Metro-Yenihavalimani line; Kozyatağı Metro, Tepeüstü, Kavacık Bridge will reach the New Airport.
IST19 Taksim-Besiktas-New Airport line; Abdülhak Hamit Street, Beşiktaş Square, Zincirlikuyu Metrobüs and Göktürk Police Department will reach the New Airport.
Line Code – Line Name – Number of Ring – Number of Vehicle – %50 Discounted Prices
Istanbul Metro Lines
M11 Istanbul Airport – Gayrettepe Line is under construction and not opened yet.
Please follow and like us: