The fairy chimneys are white
December 8, 2018
After snowfall, beautiful images in the region occurred, tourists played snowballs.
Foreign tourists visiting the snow-covered region took pictures in the town of Uçhisar and Göreme.
Tsa Yu Tse, a Taiwanese tourist, who enjoys the insatiable landscape in the area he came with his friends, stated that there is no snowfall in his country, and it is exciting to find the region where he came to see the beauty of Cappadocia.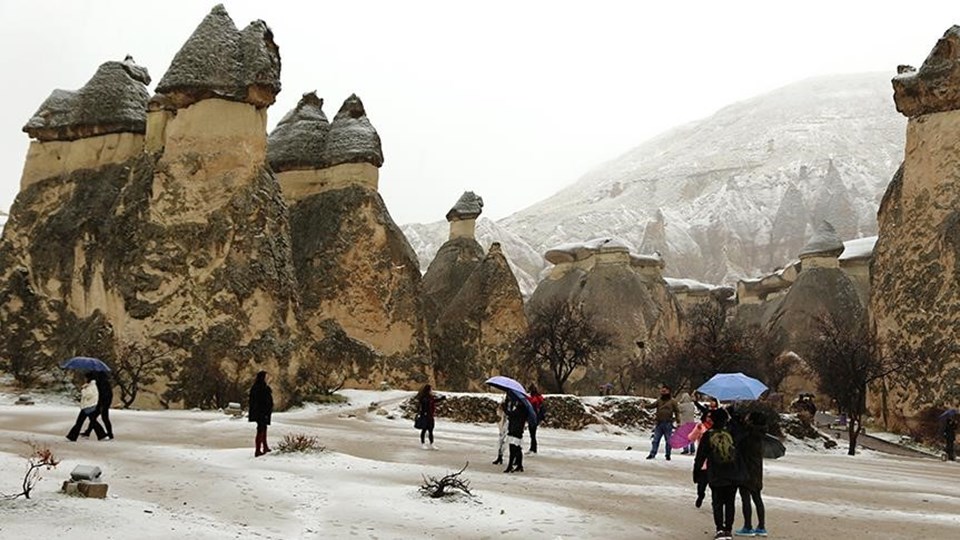 Tse, "Cappadocia is a very beautiful place. Historical and cultural areas for two days traveling. Today, I met a very exciting beauty when it rained. I witness the unique appearance of the natural beauty exhibited a fantastic appearance," he said.
Cheng Mei Ling, a Chinese tourist, said that the region had never seen a snowy picture in the photographs he had seen before, and that Cappadocia was very beautiful.
Ling, "I'm coming to Turkey for the first time. This is one of the rare beauty of the place. The people are very nice as well Geographical way. Exhilarating walk in the snow and have fun. I want to come back here again," he said.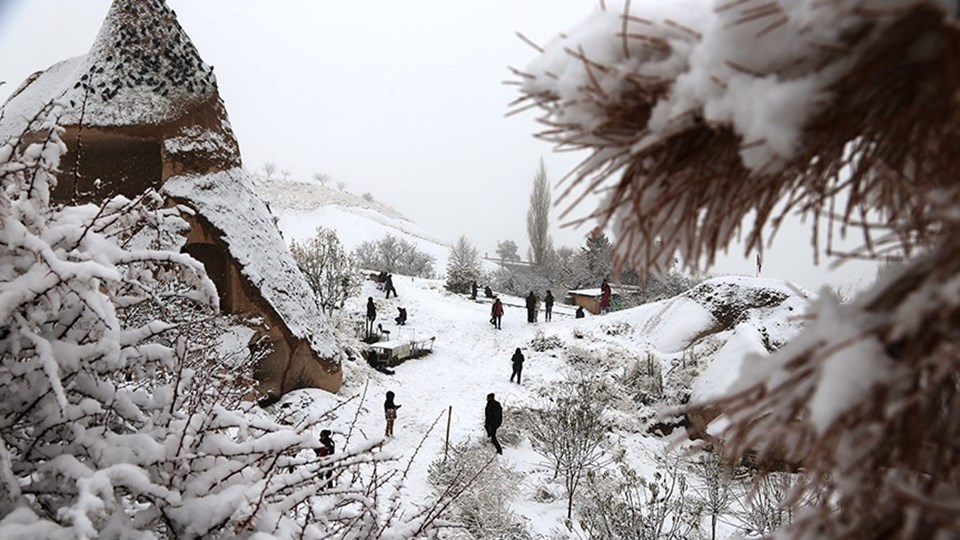 Nevsehir Tourist Guides Chamber President Murat Dinc said that the region exhibited a different view to its guests in all seasons, and that the fairy chimneys that wear white in winter are attractive to tourists.
Dinç, in various points in the region, during the trip tourists enjoy the view of the snowball enjoy playing.
Meteorological officials, the effect of snowfall continued in the region until the evening hours said.
Source: NTV(Turkey)
Source link
Please follow and like us: