The islet appeared when the waters of Lake Van were withdrawn
October 19, 2018
Van Lake day by day Çelebibağı in position islet, nature lovers.
Prof. Dr. Mustafa Akkus (Van YYU Faculty of Fisheries Lecturer) , said that Lake Van has a height of 1650 meters and 3 thousand 713 square kilometers of surface area and about 600 thousand years ago, the water level in the lake was sometimes pulled up and sometimes increased, indicating that Akkuş,  within the lake there are many unknowns .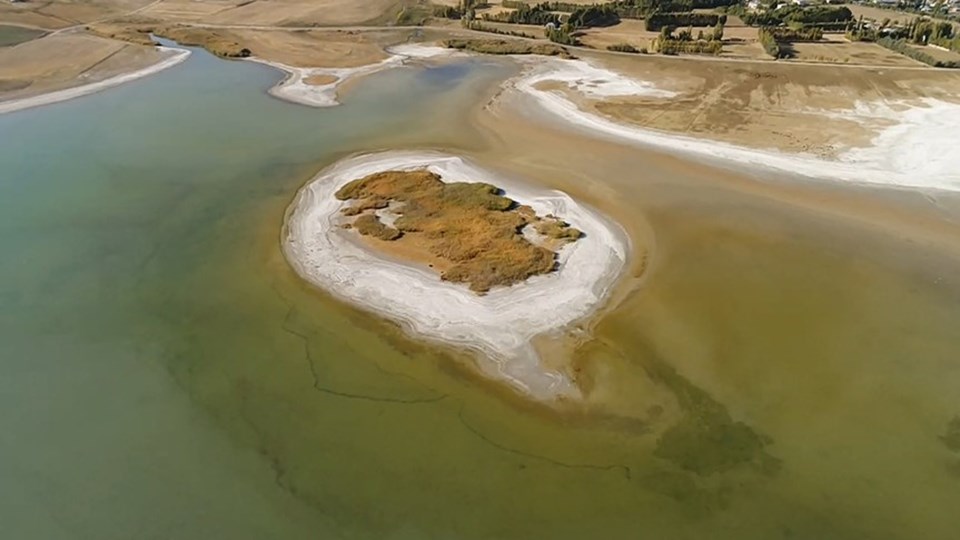 Akkus, lake water emerged due to seasonal conditions of the island is expressed as one of these mysteries, "Perhaps hundreds of thousands of years ago on the land part of the island, was flooded with the rise of the water and now the water was pulled out of the day," he said.
Akkuş, who added a small island to the lake, added:
"We have to bring this value of Lake Van to tourism, because one of the developing sectors in the world today is ecotourism. Countries, cities are entering into many promotional activities in order to promote their values, to attract tourists to their cities, counties and countries. The castle, the world's largest microbialites, the Russian wreck, and the pearl, we have to bring them into the tourism of the region, Lake Van protects the mysteries of the island, sometimes rising, embracing those values ​​and protecting these values ​​from malicious people. draws these beauties to the eyes of us "
Kurbani Özdaş, one of the citizens of the region, said that his childhood had passed around the lake and that he had seen the islet for the first time.
As the people of the region "Ercişli Emrah" emphasized that they want to give the name of the Özdaş, "This island was surprised by the emergence of us. After 1990 the rise of the waters of Lake Van approached our town. Also attracts the attention of the citizens of the island, "he said.
Please follow and like us: