The visual feast of autumn colors in the Kabaceviz Waterfalls in Samsun
November 26, 2018
Near the village of Kabaceviz, the waterfall of three different levels with the same name is located 30 kilometers away from the district center.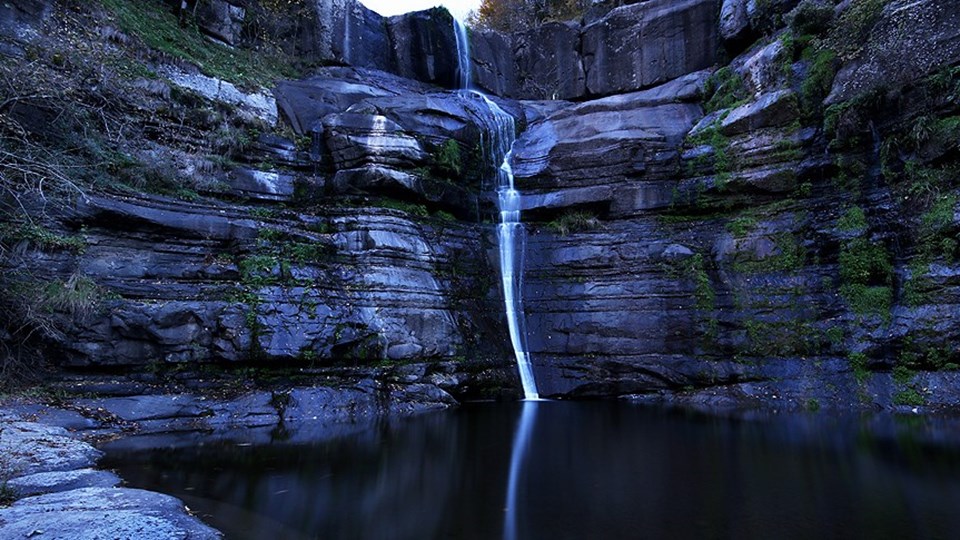 In order to see especially the second stage of the Kabaceviz Waterfalls, which have a waterfall of different sizes and stabilize part of the road, it is necessary to take a difficult journey.
The visitors of the waterfall encounter a visual feast as a result of their trouble.
Turkey's largest waterfalls located between the second stage Kabaceviz Falls waterfall spills in waters about 60 meters, creating breathtaking views of the course.
Forest and vegetation around the waterfalls in the fall in yellow and red, taking on different shades of the guests, "hidden paradise" makes you feel.
Nature lovers, mountaineering, photo safari, such as many opportunities also offer a lot of nature nature of the Kabaceviz Waterfalls.
"PHOTO THAT EVER GIVES A PLEASURE"
Behçet Atabek, who was a teacher for many years and was interested in nature photography after his retirement, visited the region to photograph the "natural wonder" waterfalls.
Atabek, Kabaceviz and similar waterfalls in the fall, told the shooting.
Atabek voiced that the waterfalls offer a visual feast.
Osman Bayrak, who works as a furniture maker, as a hobby, took photos of nature and advised everyone to see the Kabaceviz Waterfalls.
Source: NTV Turkey
Please follow and like us: