Turkish People Spend to Tourism 1,2 Billion $ for 3 Months in 2018
August 6, 2018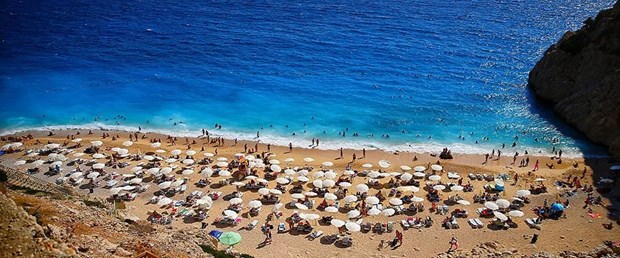 AVERAGE EXPENDITURE PER TRAVEL 80 USD
During this period, travelers made 112 million 768 thousand nights. The average number of nights spent was 7.3, and the average expenditure per trip was 80 USD.
11 million 876 thousand domestic tourists living in the country's travel expenditures in the first quarter of the same quarter of the previous year, according to an increase of 24.9 percent 6 billion 300 million 922 thousand pounds passed. Travel expenses were made as personal or package tour expenses.
94.2 PERCENT OF DOMESTIC TOURISM IS PERSONAL EXPEDITION
94.2 percent (5 billion 936 million 291 thousand lira – 900 million USD) of the domestic tourism expenditure personal, 5.8 percent (364 million 631 thousand lira – 70 Million USD ) package tour expenses were created.
When looking at the reasons for traveling, the trips made for visiting relatives ranked first with 68.7 percent.  15.9 percent of trips are for entertainment, holiday and health followed by 8.7 percent.
In this period, 92 million 187 thousand nights stayed at the most friends and relatives houses. According to the type of accommodation, the hotel occupied 8 million 254 thousand nights in the second place in the number of nights, followed by its own house with 6 million 982 thousand nights.
Source: Anadolu Agency – aa.com
Please follow and like us: